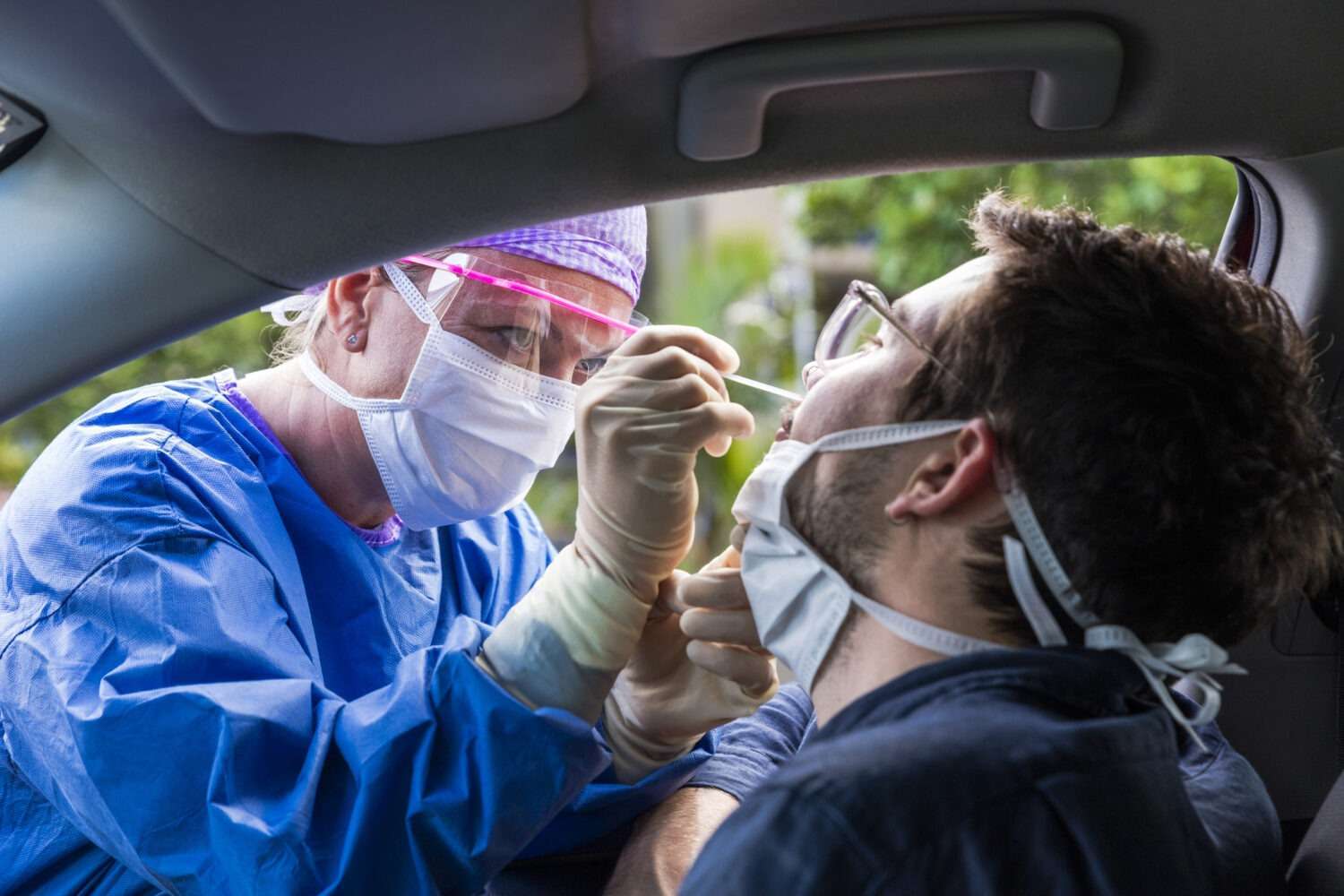 COVID-19 TESTING
We currently offer COVID-19 Rapid Antigen, COVID-19 PCR and Antibody testing.
Due to the recent surge of COVID-19 cases in Orange County, RESERVATIONS ARE REQUIRED FOR ALL COVID-19 TESTING. We are working tirelessly to accommodate as many patients as possible, your patience and understanding is appreciated. Online reservations are coming soon.
Read More
Telemedicine Made Simple
Call the office and a friendly member of
our staff
will arrange your video consultation. See a provider on your mobile phone, computer, or IPAD in the comfort and safety of your own home. The provider can send prescriptions directly to your pharmacy and orders to the lab or imaging so you can focus on getting well
Read More
Curbside Care to Keep You Safe
Your
health and safety
are always are top priority. Surfisde Urgent Care of Laguna Beach now offering curbside care. Upon arrival to our clinic a friendly staff and provider will come to you. See a provider, receive testing and pick up prescriptions all in the safety of our own car. Sit back, relax and leave the rest to us. For more information, please Call Us Today!
Read More
OUR WALK-IN CLINIC SERVICES NEAR YOU IN LAGUNA BEACH
We offer a variety of walk-in care solutions for adults and children.
For All Life Threatening Medical Emergencies CALL 911!
To learn more about Urgent Care in Dana Point, Contact Us now.
For A Better Non-Emergency Medical Experience, Visit A Laguna Beach Walk-In Clinic Let's say you have a sudden medical issue that isn't life-threatening, such as a sprained ankle, or a sudden nosebleed that won't go away.  What should you do?  Going to the doctor's office or – worse – the ER will result in you […]