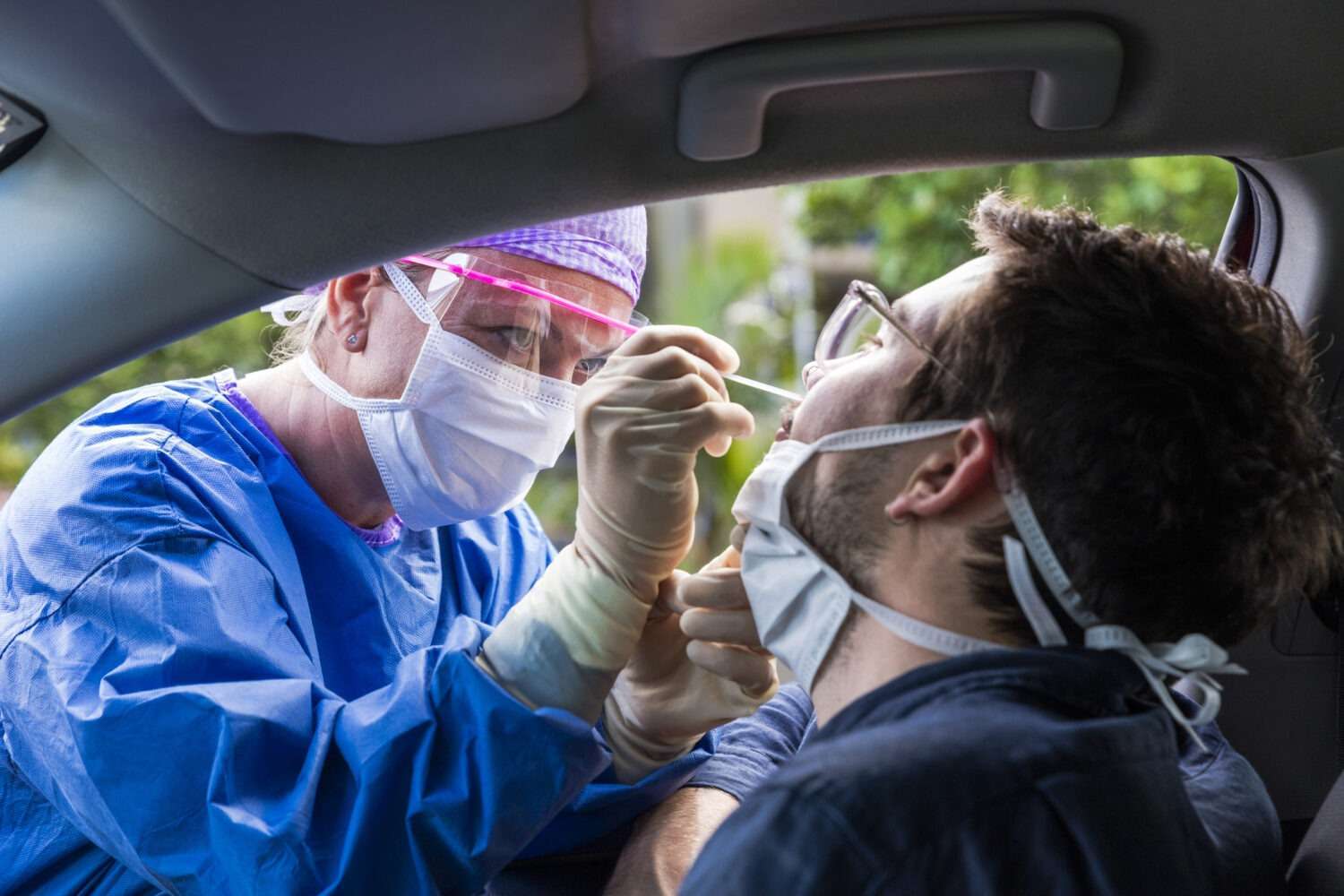 Are you concerned that you might have contracted the COVID-19 coronavirus?
Have you been in contact with someone who developed COVID-19?
Have you visited someplace with a large number of people who aren't taking appropriate precautions against the disease, such as wearing masks or gloves?
If so, you need a safe and efficient source for COVID-19 testing in Laguna Beach, CA.  You can receive it at Surfside Urgent Care!
Surfside Urgent Care Offers Multiple Ways to Safely Combat COVID-19
The COVID-19 coronavirus is extremely contagious, and that's why we are taking special precautions to protect you, ourselves, and our other patients from the disease.
If you think you need COVID-19 testing, stay at home.  Do not come directly to the clinic.  Instead, just give us a call to consult with one of our qualified staff.  They'll discuss your situation with you, and then recommend a course of action.  We have a few different options.
First, we now offer Doctor on Demand telehealth services.  We can set up a videoconference call so that you can discuss your symptoms or concerns with an actual doctor, who will then determine if you need COVID-19 testing in Laguna Beach.
If the doctor believes you do need to get tested, we offer curbside testing!  You'll be instructed to drive to the clinic but stay in your car.  Our staff, dressed in protective gear, will come to you and get the samples they need for testing.  Then you can just drive straight home and wait for the results.
Should you need to come inside the clinic, don't worry.  We offer testing services in a clean environment that is sterilized thoroughly after every patient.  That means you can get tested in safety, without worrying about picking up any disease while you wait.
This is the safest and easiest way to ensure people in Laguna Beach have access to the COVID-19 testing they need.
Surfside Urgent Care Offers Reliable Disease Testing
We offer both swab-based tests, as well as FDA-approved antibody testing services.  Between these tests, we can determine conclusively whether you've contracted the coronavirus, or if you've had it in the past.
We all need to work together to prevent COVID-19 from causing more damage.  Once again, if you fear that you've been exposed to the coronavirus, stay home.  Don't come to the clinic.  Instead, just give us a call, and we'll help you from there.